Elucidating the Mechanism of Action of IMM-H004 by CKLF Knockout Rats
The research team led by Chen Naihong, a professor at Hubei University of Chinese Medicine, published the results in Translational Research (IMM-H004 Therapy for permanent Focal injury via CKLF1/CCR4-mediated NLRP3 Masome Activation) October 2019, Pages 36-53). The CKLF knockout rats used in the paper were produced by the Genetically Engineering Animal Creation Platform of the Institute of Laboratory Animal Sciences of the Chinese Academy of Medical Sciences.
In this paper, SD rats and CKLF knockout rats were used as laboratory materials to investigate the effect of imM-H004 on ischemic stroke injury and further elucidate its molecular mechanism. The mechanism is as follows: IMM-H004 down-regulates the binding amount of CKLF1 and CCR4, further inhibits the activation of NLRP3 inflammatome and subsequent inflammatory response, and finally protects the ischemic stroke injury.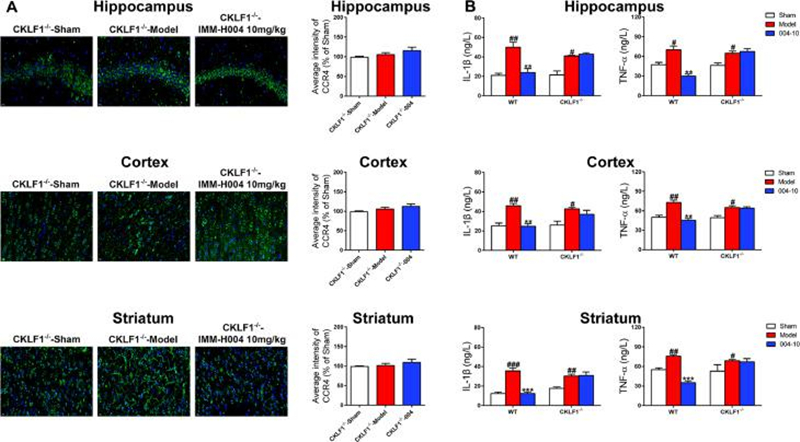 Figure: To investigate the protective mechanism of IMM-H004 on ischemic brain injury and inflammation in CKLF-/- rats