Resources and Technology Platforms of Institute of Laboratory Animal Science, CAMS & PUMC
In order to fulfill the research support mission of the institute, according to the function position of the institute, a series of platforms have been established to provide experimental animal resources and technical services for the Chinese Academy of Medical Sciences and even the national medical research institutes. The contents of the platform services include resource sharing, model creation, model diagnosis and analysis, and preclinical drug conversion etc., formed a systematic medical laboratory animal science and technology service system.
1. Human Disease Animal Model Resource Centre
In terms of laboratory animal resources, the Institute has the world's largest genetic diversity human disease genetic engineering animal model resources, genetic diversity immune-related disease genetic engineering animal model resources, infectious disease animal model resources, as well as the world's third most genetically engineered rat resources, China's only multi-species integrated disease susceptible animal resources and the most systematic human disease animal model resources, formed a unique human disease animal model resource database in China and established the Human Disease Animal Model Resource Center, Chinese Academy of Medical Sciences.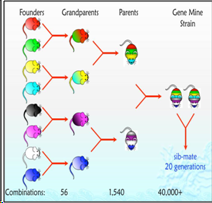 Establishment of Genetic Diversity Mice Resources
2. Laboratory platform of infectious diseases:
The laboratory platform of infectious diseases has been established to meet the needs of the construction of prevention and treatment system for major and newly recurring infectious diseases in China. The platform integrates laboratory animal and pathogen resources, through the systematization and standardization of infectious disease model development and analysis technology, establishes the unique three-dimensional comprehensive infectious disease animal model technology platform with multi-species and multi-diseases which including non-human primates, rodents and other characteristic species in China through the systematization and standardization of infectious disease model development and analysis technology, and plays an important role in the outbreak of avian influenza, H1N1, hand-foot-mouth disease, H7N9 and other new infectious diseases since SARS. Animal model resources were used to evaluate the first influenza A vaccine, Jinhua qinggan granule, the first anti influenza drug with independent intellectual property rights, and China's first H7N9 attenuated vaccine, which provided guarantee for the country to improve the epidemic prevention and control strategy.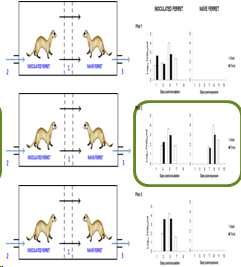 Influenza aerosol transmission model
3. Genetic engineered animal creation platforms:
Genetic engineering animal creation platform can use CRISIPR/Cas9 technology, ZFN, TALON other technologies to develop transgenic, gene knock-out, gene knock-in and other animal models of mice, rats and monkeys. It has the ability to develop 400 kinds of genetically engineered rats and mice models every year, and provides more than 100 laboratories with the service of creating genetically engineered animal models.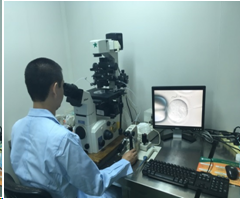 Microinjection
4. Quality Assurance Platform for laboratory Animals:
The institute has a national laboratory animal environmental quality inspection center and established a laboratory quality assurance platform. The platform is a third party inspection laboratory that has passed the CMA certification of the CNCA and the laboratory accreditation evaluation of CNAS. It is mainly engaged in the detection of laboratory animal micro-organisms, parasites, heredity, environmental quality, clean environment and equipment such as clean room and operating room. It is one of the core laboratories of China Experimental Animal Quality Monitoring Network.
| | |
| --- | --- |
| | |
| Laboratory animal microbiological detection | Environmental detection |
5. Laboratory Pathological Analysis Platform:
The institute has a national laboratory animal pathology detection center, and has established a laboratory pathology analysis platform; it is mainly engaged in laboratory pathology diagnosis, analysis, production and other technical services. It has a complete set of advanced pathological production and diagnostic analysis equipment, providing pathological diagnosis, conventional paraffin production, frozen sections, immunohistochemistry, immunofluorescence, histochemical staining, large-scale tissue frozen sections, bright field and fluorescence slice scanning provide strong support for drug development and scientific research and other services. This platform has long been engaged in the toxic pathological evaluation work, has the GLP qualification and has passed the CNAS approval, has established the long-term cooperative relationship with more than a dozen domestic research institutions, can undertake the disease animal model analysis as well as the laboratory pathological diagnosis analysis of pharmacodynamics, long-term toxicity, sub-acute toxicity, irritant, carcinogenesis etc. of traditional Chinese medicine, western medicine, biological products, pesticides, food additives and so on.
| | |
| --- | --- |
| | |
| Paraffin section | Fluorescence slice scan |
6. Image analysis platform:
The laboratory animal imaging platform analysis platform is the most complete and widely shared imaging platform for rodents in China, which equipped with PET/CT, MRI, ultrasonic imaging, in vivo optical imaging and other imaging equipment. Over the years, combining the molecular imaging technology with the advantages of animal resources, the platform has carried out multi-modal and multi-species molecular imaging research, established a perfect animal model image evaluation system, and cooperated with nearly 100 scientific research institutes and hospitals in China.
MRI and PET/CT tests were performed
7. Preclinical Drug Evaluation Platform
The drug preclinical evaluation platform has the CFDA GLP qualification certification, the international AAALAC accreditation, the CMA certification, can carry out the drug non-clinical safety evaluation, the drug efficacy evaluation and preclinical evaluation of the medical equipment, the food, the health food . During the period of "11th Five-Year Plan" and "12th Five-Year Plan", the platform undertook the major special project of "the construction of technology platform for international standard drug safety evaluation". The platform has completed the preclinical evaluation of more than 200 drugs, including chemical drugs, Traditional Chinese medicine and biological products, and completed the in vivo evaluation of medical instruments such as canine hip replacement test, coronary artery stent test, absorbable hemostatic material test, surgical instrument test and auxiliary treatment equipment test. By using the disease model of the institute, the platform has completed the in vivo pharmacodynamics evaluation of 300 drugs, vaccines and other treatment strategies, of which more than 40 have been approved for clinical trials and 14 have been approved for clinical use.
Some of the laboratory instruments and equipment of the platform